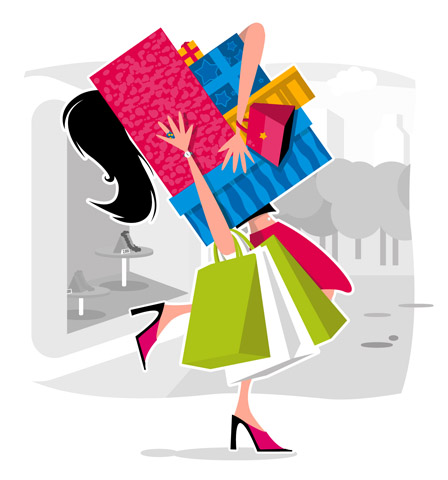 Yes, I'm officially on vacation...all the way up to January 15. I can hardly believe I have so much free time on my hands. I spent my first day, guess where? In a mall I would never even dream of going --- Trinoma. I had to meet up with someone there so I took advantage and wanted to visit just one store : The Landmark. Why? Because I've been there once before but only to look around. I didn't have the energy to buy anything, there were just too many people around. Today though was a breeze. I was there at past 2pm and the crowd wasn't thick at all.

I feel triumphant because I went home with several shopping bags in tow (and a sore arm from carrying all of them) but my wallet didn't hurt one bit. I made the mistake of opening everything and throwing stuff in the hamper before I could take photos --- flop! But just to show you how successful this shopping trip was, here's a list of what I got:

Flannel pajamas (set of 2 pcs) for Anissa, P180
Flannel pajamas (set of 2 pcs) for Sabine, P160
Printed cotton capri pajamas (set of 2 pcs) for me, P180
2 bathroom rugs for the master's bathroom, P115 each
2 white foot towels for the girls' bathroom, P120 each
2 shower curtains for the girls' bathroom, P279 each
2 unbranded white ceramic serving dishes (about 11 x 14), P450 each
2 unbranded white ceramic serving bowls with cover, P295 each
Christmas-themed tablecloth, P299
Christmas-themed dish towels (bundle of 5 in diff designs), P199
Christmas-themed cloth napkins (set of 6), P250

Plus I threw in a few pasalubongs :

Disney Kitchen Set for Sabine, P150
HK-made white and aqua skinny jeans for Anissa, P380 each (i love the denim material, not the cheapy kind)
Hollister Plaid buttondown shirt for Neal, P500 (he was shocked when I told him I got it from Landmark)

I definitely want to go back because this was all my hands could handle for today. In fact, I spotted a lot more stuff I can get for people for Christmas plus some really nice throw pillow covers and ready-made curtains (I just need to measure the TV room and den windows).