The one thing I can have so many of in my closet? Anything with stripes. Tops, skirts, dresses. Name it. If it's striped, you can be sure it catches my eye on the rack or mannequin.
Proof.
Enough? Hehehe. There's more where that came from. But yeah ... more than checks, plaids or dots, I've always been and will be a stripes girl.
I was browsing the website of one of my favorite US clothing brands and spotted a few things I would looooooooove to buy right now (but won't). Guess what the are.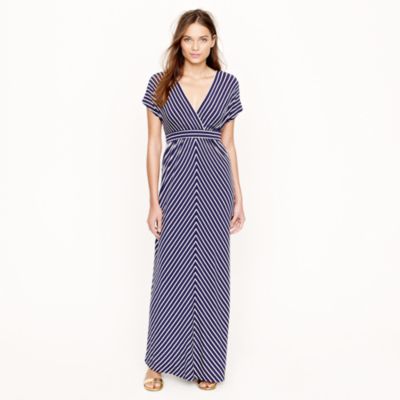 Kimono Sleeve Maxi Dress, around P5,800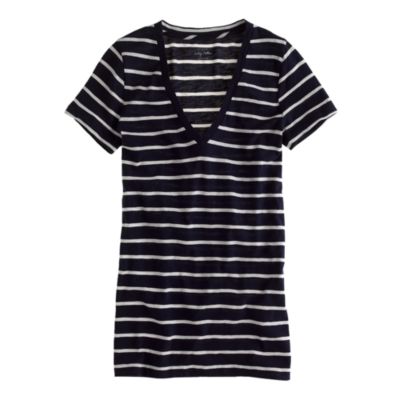 Vintage Cotton V-Neck, around P1,500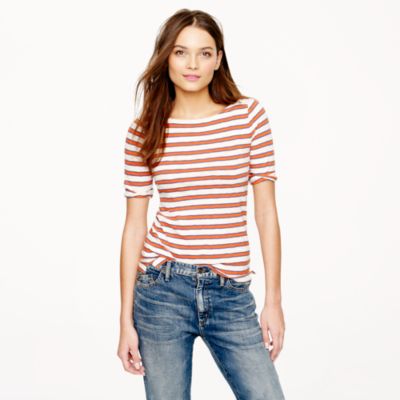 Painter Elbow-Sleeve Boatneck Top, around Php 2,500

Aaaaaccckkkk! There's a Comme de Garcons Sweater!!!
But only in my dreams because it costs more than P20,000.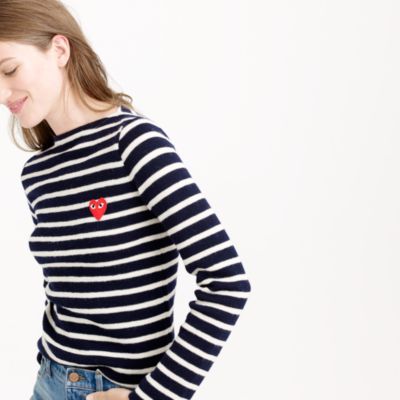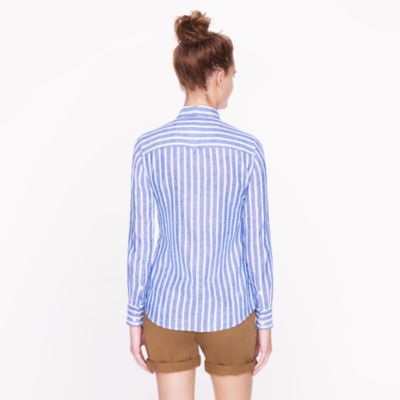 Boy Shirt in Stripe Linen, around P5,000
I think stripes are timeless. I'm so glad I'm still pretty much old school when it comes to these things. I don't like bold, abstract prints ... I'll leave those to my teenager to use. My obsession with stripes will go on forever and ever.
I therefore conclude also ... that if I don't go back to work or get started on my shoe business, I won't be able to afford J.Crew again. Ang mahal na!