We evicted ourselves from the house today because we scheduled a fumigation, which we get done once a year. Anissa was in school so I didn't have to worry about her. First, we went to QC because Neal had a client presentation. Since Sabine and I couldn't go with him there, he decided to drop us off at SIL's house and we stayed there for about 2 hours. This was where I got to watch an episode of Debra Messing's

The Starter Wife

...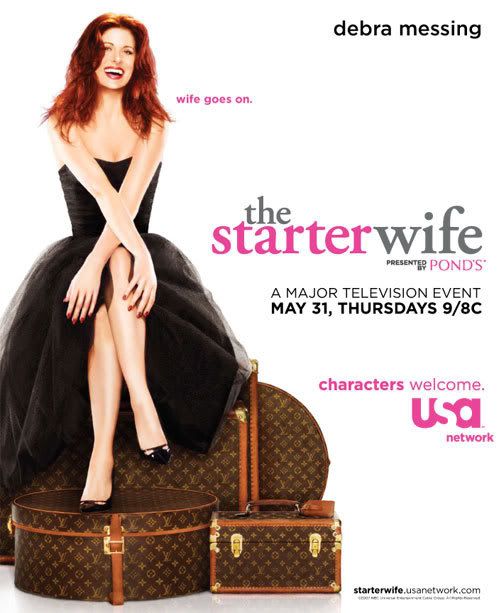 The story centers around Molly Kagan (Messing), the ex-wife of a Hollywood entertainment mogul who transitions into a fabulous independent life after her divorce. The episode that I saw this afternoon was a first of 2 parts so I got extremely intrigued! I've now added this to my growing list of downloadables.
At around 4:30, Neal picked us up from SIL's house so we could get Anissa just as she arrived home from school. Neal had a meeting all the way in Makati at 5pm so the girls and I waited in the car for him to finish. Anissa fell asleep while Sabine munched on brownies while we waited. He was rather quick so in no time we were on our way to Power Plant for dinner. I didn't want to risk asking the helpers to cook dinner for us given the all-day fumigation so we thought it best to eat out.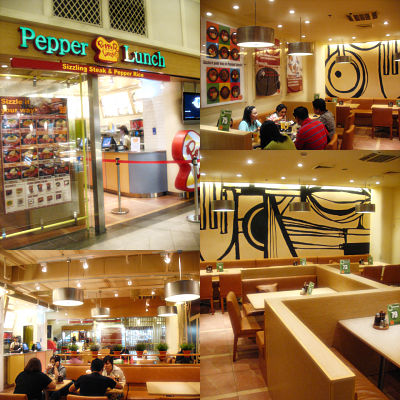 (image borrowed from clickthecity.com)
Anissa chose Pepper Lunch because she wanted...guess what...SALMON AGAIN! She had the Salmon Pepper Rice while Neal had the Pork and Burger Combo. I, on the other hand, decided to play it safe with the Beef Pepper Rice. Sabine ate from everyone's plates. Post dinner, it was playtime for the kids in Power Station. No trip to the mall can ever be
complete without us splurging money at this place. It was at this time when Neal got news that a friend of his was buying my HTC TYTN II PDA Phone yayyyyyy! I've only had it for a few months and it was supposed to replace my Nokia N82. But I haven't been able to let go
of the latter phone because of the 5mp camera and the seamless video recording. The HTC is a really good phone but it's much too complicated and bulky for me, that's why I decided to let it go. Which brings me to our final stop at the mall...
I've been so out of it as far as cellphones are concerned. It's been years since I left the telecommunications industry. Unlike before when I would know the newest model even before it was to be released, now I'm totally ignorant! So after touching and feeling all the dummy phones on display and going through all of their features...I decided that I wanted this!
The Nokia E71. It was released in June last year, so it's not exactly a new model. The newer one is the Nokia E63, which is actually a few thousands cheaper. But the reviews are much better on the E71 and it's more aesthetically-appealing compared to the E63. I tried using it earlier (one of the Nokia guys at the store allowed me to try out his personal unit) and it felt good in my hands. I'm hoping I can get this by tomorrow!