I thought that this should be a good way to start the week. Positive thoughts and dreaming about what could be. I once wrote about the
things I would do if I won the lotto.
This entry is a spin-off of that one, with a list of things I would immediately do if one day, the sky becomes the limit ...
Abroad, thrice a year - sem break, Christmas break and summer vacation
To places we've never been as a family
Beijing, China
Sydney, Australia
Greece
Italy
Paris, France
And more!
BUY A CONDO or LOFT IN MANHATTAN
With panoramic and breathtaking Central Park and Skyline views
Now that's what waking up in the mornings should be all about, don't you think?!
BUY A VACATION HOME IN THE HAMPTONS
A modest one, if that's even possible LOL
So I can spend my summers ala Serena and Blair haha!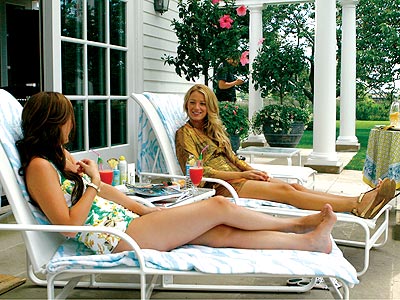 BUILD A SPA AT HOME and HIRE A LIVE-IN MASSEUSE
Sounds Perfect! I'm sure I'd be spending a lot of time in here.
REDECORATE THE GIRLS' BEDROOMS
Barbie for Sabine. How cute!
To hopefully motivate me to be in it more
And no, I didn't forget ... stuff for me and me alone
IWC Portofino Chrono (okay, one for Neal too)
Balenciaga Arena Classic Bracelet in ALL colors
I can seriously spend the entire morning thinking of things to include in this list but I'll stop before I switch from positive to self-pity mode. That was an enjoyable exercise though. And I'm glad I documented it because I need to believe that one day, it will all happen!
What would YOU do if money wasn't an issue?
Here's wishing your week will be filled with good vibes!