I had so much to do yesterday because chemo cycle 4 happens today. I wanted to get a lot of things done before I retreat into my bedroom for a few days after my treatment. The downtime is both good and not-so-good. It turns me into this lazy *ss and on some days I really like just being in bed, but when my brain is awake but my body uncooperative? It kinda frustrates me.
I don't know what prompted me to dress up yesterday, when I knew I was going to places where looking ordinary - not unpresentable or dishevelled - was totally accepted. N and I went to SSS, the LTO for my license renewal and then planned on going to PhilHealth but didn't make it anymore.
Anyway, I wore this dress which my SIL gave me last Christmas, among a few others. I like Chevron and I didn't pay much attention to the print until I wore it yesterday.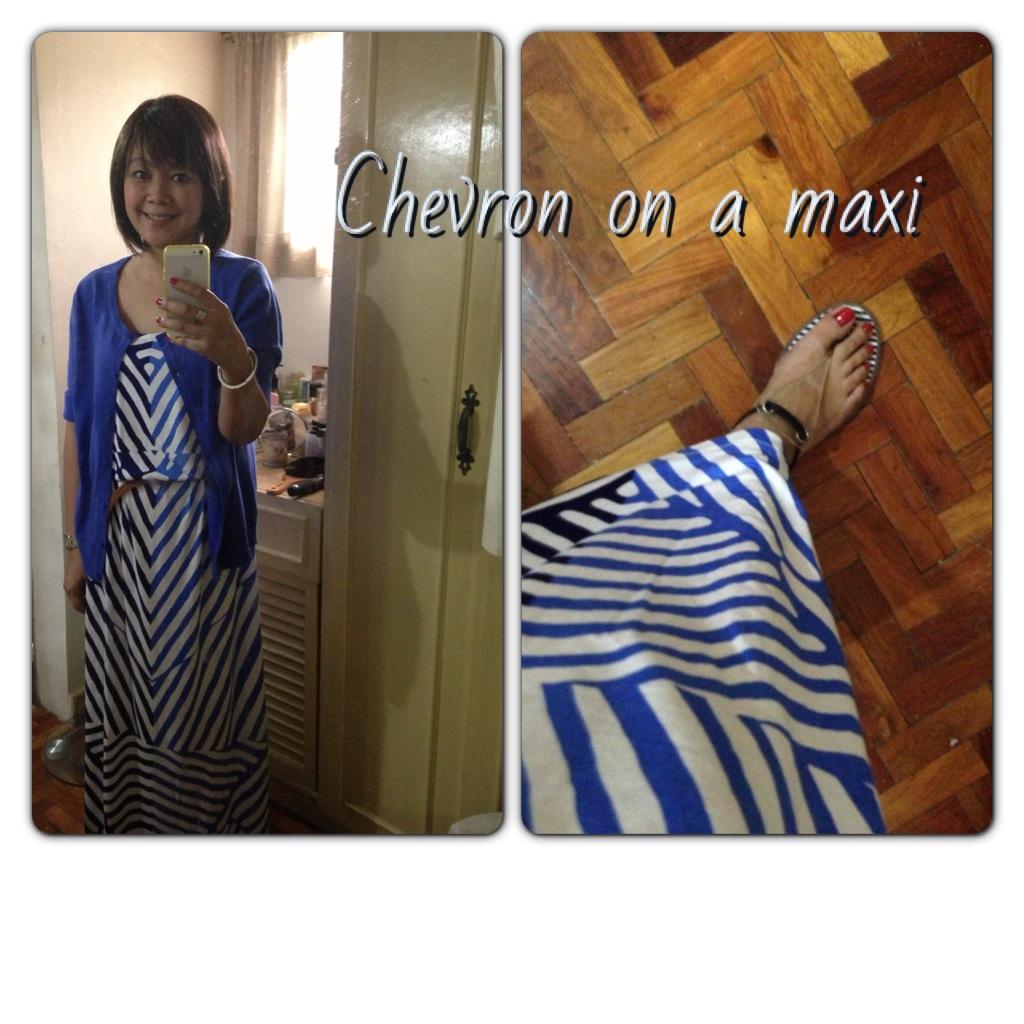 This was also one of the rare times I chose to not be in all black. I'm still officially in mourning, but it's been almost 8 months since Daddy passed on. I'm trying to see if I can slowly start wearing a bit of color again. I do find myself going back to blacks, whites and grays every now and then. I guess it's cause I was so used to wearing these colors even before I started my mourning phase. Going back to yesterday's outfit ... the dress is from Old Navy, the cardigan (also a Christmas gift from a good friend) is from H and M and the jelly thongs are from Payless Shoe Source. The dress is a bit loose on the bodice, hence, the thin belt (can you see it?). Without the belt, it looks like a house dress hahaha. Plus it was also long, the belt really did a good job keeping it up and off the floor.
I'll be wearing this ensemble again for sure!