There's a new show on the TV block that I'm really really loving right now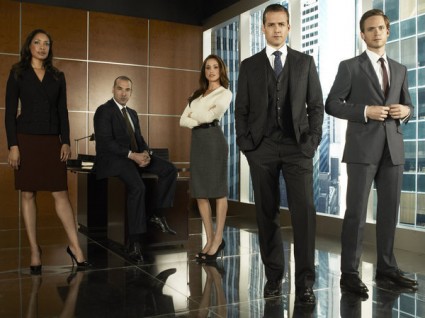 Currently filming it's 2nd season, SUITS is the story of Mike Ross (Patrick J. Adams), a young man who wants to turn his life around after getting himself tangled in a drug-related mess and miraculously ran away from it unscathed. He's an intelligent guy who dropped out of college and he somehow ends up working with one of New York City's best lawyers, Harvey Specter (Gabriel Macht). I'm only on the pilot episode and I can tell I'm in for the long haul. I'm hoping it does well in the ratings game so I won't have to deal with another disappointment.
What is it about the show that I like? Everything! If you're not convinced enough, please get the first season and see for yourselves.
It's the weekend, be safe!